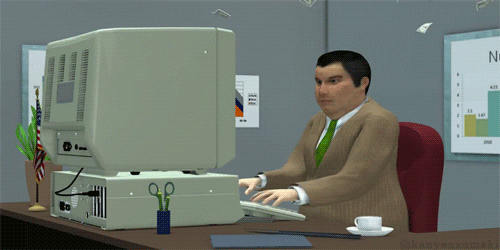 A long time ago, there was a website called Rewarder. I was one of the many hundreds of contributors. On the site, you asked a question and gave a couple of bucks to the best answer. (You can see why the site was short-lived.) You might enjoy one of the weirder questions I was asked:
"How Can I Win Money? I Mean Cash Online From My House"
My answer:
You can't. It's as simple as that. After all of my years of working from home as a freelance writer, I can assure you that winning cash from an online source is not a practical solution. If you want money, you have to work for it, even if the work you do is online. It's still work.
You can certainly make money online but there is no such thing as a sure thing when it comes to working online. You never know when clients will suddenly stiff you a payment or whether any work in your field is available.
Some people make money
by taking online surveys
, but you need to be careful with surveys. You should never have to pay to join a survey panel. Surveys can take a long time to fill out and only return pennies. Consider if you can afford to work for pennies an hour. There are also scam survey companies out there that never reimburse you no matter how many surveys you fill out.
Finding a legitimate online contest is difficult at best. If you've never heard of the website or company offering the contest, skip it. It could be a scam.
If you do enter an online contest, make sure that you can accept the prize. Are payments in checks, Pay Pal deposits or gift cards? If the prize is a Pay Pal deposit, then you need a Pay Pal account. Cash is not a usual prize.
Some products or services have Facebook pages or other social media pages that offer contests. Usually these are for products or small prizes like a box of tea and not cash.
Never open an email with an attachment from someone you do not know or have never contacted. Not all contests are legitimate. Some may be merely fishing for suckers in order to get hold of your personal data for identity theft.